Ordering Info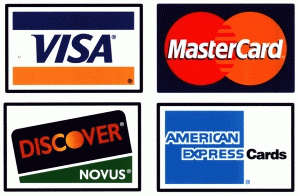 Forms
Uniform Sales & Use Tax Certificate: Download PDF
Certificate of Exemption: Download PDF
Credit Application: Download PDF  
Sales Policy
FABRIC SUPPLY REQUIRES NO MINIMUM $ AMOUNT ON ANY SUPPLY ORDER.
We sell WHOLESALE ONLY to the upholstery, mattress and allied trades who perform the manufacturing of new furniture, re-upholstering or fabrication services for resale.
For your protection, retail customers will not be accommodated in our will call showroom, unless previous arrangements have been made or they are accompanied by the upholsterer.
Pricing Policy
You must have an account to see pricing. If you do not have an account, please request or create an account here.
Items not for resale are subject to State Sales tax.
All prices listed are at wholesale level.
All prices are subject to change without notice.
Service Policy
Service - If at all possible, orders will be shipped the same day they are received.
Back Orders - Large inventories are maintained for your convenience. However, should a back order be necessary, you will be notified immediately. Back orders will be shipped promptly upon arrival unless we are otherwise notified.
Shipping - In the absence of specific instructions from the customer, our shipping department will use the most economical means of delivery. Federal Law prohibits items such as certain foam cements, solvents etc. to be sent by parcel post or bus. We suggest that these items be included with your orders for will call or truck shipment.
Will Call Service - For your convenience, we have a will call department ready to assist you in your selection and purchase of supplies or fabrics. If you wish to pick up an order, we suggest that you phone, fax or e-mail us in advance so that the merchandise will be ready when you arrive. OPEN M-F from 8:00 AM to 4:30 PM.
Credit Policy
COD shipments are accepted.
Fabric Supply accepts all approved Visa, MasterCard, American Express and Discover Card charges.
All orders are subject to credit approval prior to shipment.
If you do not have an account with Fabric Supply Inc., or do not have an established credit rating, an application will be forwarded to you so that a line of credit may be established.
Basic Terms are Net 30 days of invoice date.
We accept Visa®, MasterCard®, American Express® and Discover®.
Return Policy
All merchandise should be promptly inspected by you upon arrival. If damage has occurred during shipment, you should immediately file a claim with the package carrier or freight service.
If there has been an error on our part, please notify us at once.
DO NOT RETURN GOODS UNTIL YOU RECEIVE AUTHORIZATION AND OUR SHIPPING INSTRUCTIONS.
If a shipment was refused through no fault of our own, a minimum of 15% service charge may be assessed. Our sales representatives are not authorized to pick up goods or make returns.
Privacy Policy
Your privacy is important to us. This privacy notice discloses the privacy practices for www.fabricsupply.com. It applies solely to information collected by this website.
Information Collection, Use, and Sharing
We are the sole owners of the information collected on this site. We only have access to/collect information that you voluntarily give us via one of our contact or request a quote forms, or any other direct contact from you. We will never sell or rent this information to anyone.
We will use your information to respond to you regarding the reason you contacted us. We will not share your information with any third party outside of our organization, other than necessary to fulfill your request.
Data Security
We take precautions to protect your information. When you submit sensitive information via the website, your information is protected both online and offline.
Wherever we collect sensitive information (such as credit card data), that information is encrypted and transmitted to us in a secure way. You can verify this by looking for a closed lock icon at the bottom of your web browser, or looking for "https" at the beginning of the address of the web page.
While we use encryption to protect sensitive information as it is transmitted online, we also protect your information offline. Only employees who need the information to perform a specific job are granted access to personally identifiable information. The servers in which we store personally identifiable information are kept in a secure environment.